THE GOOD:
Registration and membership are available for free.
Profiles can be browsed before the actual registration.
THE BAD:
Free membership enhances user quantity rather than quality.
Poor navigation due to the website's inefficient design.
Lack of ID verification increases the chances of facing scams or fraud.
Unclear pricing policies is the subject to constant changes.
How it Works?
When you start looking for a dating resource, you want to know the website's approach before you create an account – it will save you a lot of time and hustle. On the www.findmate asia.com, you can look through the profiles before you proceed with registration. All you need to do is to click on the "Browse Members" button in the very center of the homepage.
If you want to register at the website, you will have to go through a quite simple and clear procedure lasting for 10-15 minutes. On the Findmate's sign in page, you'll need to provide your email address. To verify your profile, you will need to enter a special code sent to your inbox. Also, the system may ask you to enable location permission by entering the city of your residence. As soon as it is done, you will be asked to provide some personal information like your date of birth, gender, and preferences. Then, you need to upload at least one profile picture. Unlike other dating websites, this step cannot be postponed for later on. Once you've specified these details, you can indicate your username and create a safe password. From that point, you are ready to start your love search adventure.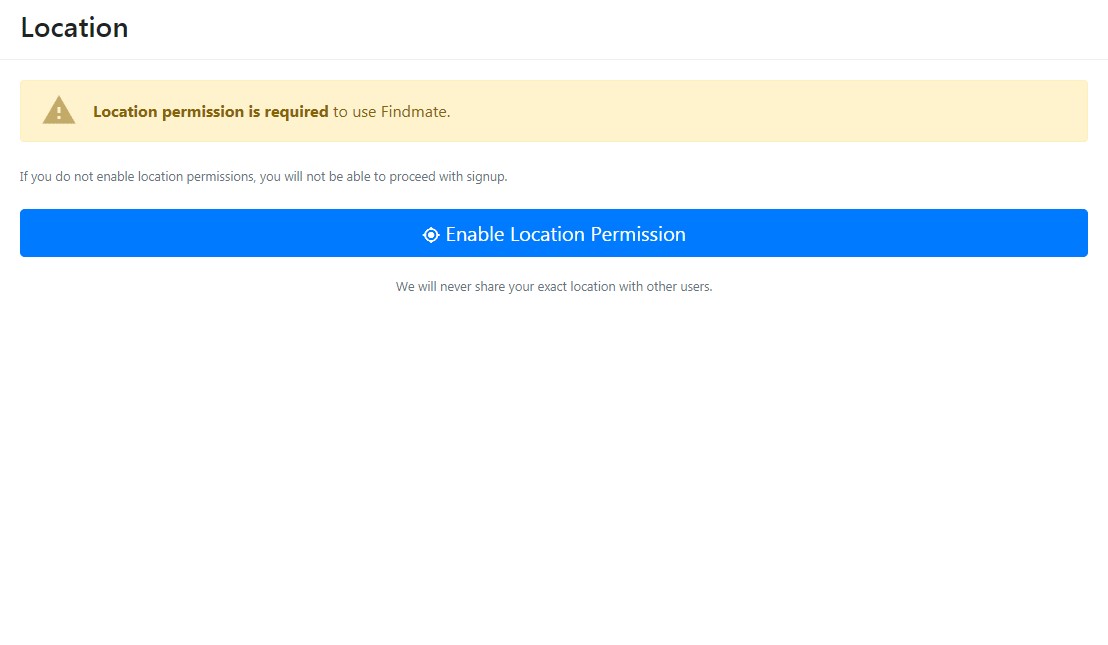 To make the process more efficient, you need to complete your profile by mentioning some more details about yourself and your preferences. Most people joining this website are interested in a long-term relationship and marriage. If you are here with the same mission, you should reveal a bit of personal information. While it can take some of your time, it is highly recommended to share. Why? A profile page is convenient enough due to lots of available adjustments. You have an opportunity to sort out popular members, users living near your place, and those who are currently online. In fact, you can find even more options by checking the settings in the top right corner. These include age, physical characteristics, activity, geographic location, and the desired trust score.
Now that you became a registered member, you can get in touch with potential candidates. Similar to most dating sites, Findmate has the basic chat option available. Thus, you can send text messages to people you find interesting for having a conversation with. If you want to try more advanced communication features, feel free to use voice and video chat. These will let you know the person in a shorter time. By using the Findmate search option, you identify online users, find someone nice from the list, send him/her a quick message, and start a dialogue.
Target audience
Findmate.asia suits those who look for a serious relationship in Asia the best. Those who are looking for a fling or a one-night stand should find another dating platform to join. Online users appreciate this dating website for its commitment to the initial mission of connecting people from around the world. While browsing the existing profiles, you will find a lot of women coming from Asian countries like China, Korea, Japan, Vietnam, Singapore, and some others. From 350,000 registered members, 55% are men and 45% are women. The average age of female users is 18-35, while male users coming here are mainly 35-50 years old.
Pricing policy
According to Findmate reviews, this dating resource has a very unstable and unclear pricing policy. On the website, you can find the information that their prices are subject to change without notice. Of course, it is good that they at least inform you about that. But this fact can hardly convince newcomers to start their love search adventure here.
While the registration process itself is free, some additional services become a subject to an extra charge. To see more videos and photos posted by Findmate members, you will have to upgrade your account to a premium one. It will cost you $10 per month, which is almost nothing compared to many other dating websites. If you decide to delete your account before the paid membership period passes, you cannot apply for any refund. In fact, the website does not provide any kind of refunds for whatever service.
Safety measures
Find mate is equipped with the automated moderation system aiming to monitor the website's safety. Although it reduces the chances of facing a scam and fraud, you can still find some fake profiles on the website. Also, Findmate does not have a personal verification procedure that requires all users to prove their identity proof. To protect yourself from suspicious users, you have to remember some useful tips:
Do not mention any sensitive information in the visible blocks in your profile.
Do not share any personal and financial details with other members through messages and video calls.
Report any kind of suspicious activity on the website to customer support.
FAQ
What is Findmate?
Findmate is an international dating platform belonging to Delaware Corporation. With an army of more than 350,000 members around the world, it helps single women from Asian countries to find their lifetime partners from the Western world.
How much does Findmate cost?
While the registration process itself is free, some additional services become a subject to an extra charge. To get access to more videos and photos of Findmate members, you will have to upgrade your account to a premium one. It will cost you $10 per month, which is almost nothing compared to many other dating websites.
Is Findmate legit?
While entering the LatamDate's homepage, you will see that it has no scam or fraud. Despite all the pluses and minuses, this dating platform tries to be efficient in terms of matching. Due to having an official domain and physical address, it can be viewed as a legit dating resource.
Who owns Findmate?
This dating resource is owned by Delaware Corporation. This is the only information to be found on the Internet.
Does Findmate have a mobile app?
This dating site has a mobile app available for all types of mobile devices. The FindMate mobile app is quite convenient, although you should be ready to clear up some space on your phone to download it.
How do I delete my Findmate account?
To delete your Findmate profile, you will need to open your account settings. There, you will need to find the "Delete Your Profile" button. After choosing a reason for your leaving, you will press the "Delete Your Profile" button once again.